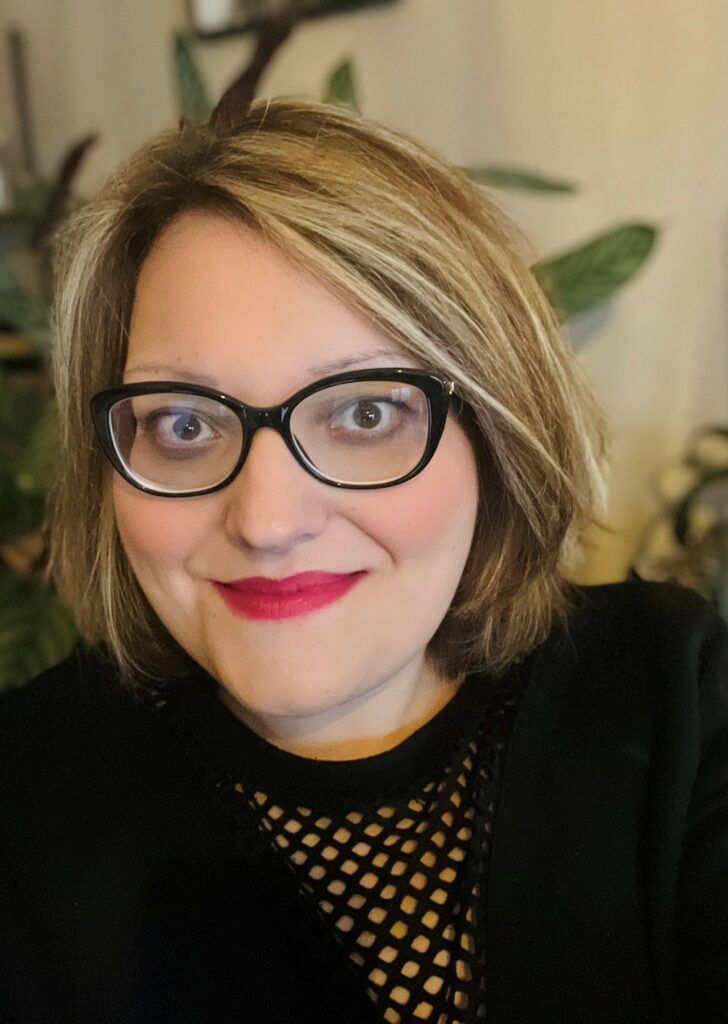 Delphine Vergin, patron of the Olivier des Sages association 
What is the association you sponsor? How do you know it?
"I sponsored the association "L'Olivier des Sages" located in Lyon. It was Zorah Ferhat, director of the association, who took the initiative to contact Isabelle Picard, the referent of the On Senior Side foundation at Damart France. Isabelle knew that I was interested in sponsoring an associationShe explained the project to me and I said yes.
Why do you support the association?
I support the association for several reasons. First of all, I am already convinced of the essential role of associations and their values of solidarity, exchange and sharing in the development of social cohesion, personally and voluntarily involved in an associationFirst of all, I am already convinced of the essential role of associations and their values of solidarity, exchange and sharing in the development of social links, which are essential for living together well. And the Olivier des Sages is an excellent example of this!
The association, created in 2008, manages a k-fé social in the3rd district of Lyon, which is rich in cultural diversity. The particularity of the area is that it gathers ageing people, some of whom are immigrants. The association therefore aims to combat the isolation of these people by offering a place to socialise, and also helps them by giving them access to rights, care and digital technology thanks to permanent staff and collective actions that provide comprehensive care for people. The association also provides food aid through a social grocery shop as well as computer and French courses.
This association promotes citizenship, culture and inter-generational exchanges, all subjects that are close to my heart, which is why I support this association.
In a few words, how does the Foundation help the association?
Within the K-fé social, cooking workshops were created 3 years ago as part of the " When youth meets wisdom".
This project is oriented around the sharing of values and transmission with several axes:
 Cooking and indulging yourself without breaking the bank
Strengthen links around a convivial, warm and strong moment and share
Doing things together, having a good time and enjoying it all around a good table
Cooking with edible unsold food while offering tips on how to use these unloved products to their full potential
The association's teams set up these cooking workshops when they realised that the elderly people in the association's care were eating poorly and were not getting enough to eat. Moreover, 80% of these people are diabetics, which requires an adequate diet.
The workshops were set up to teach members how to cook, to learn about balanced nutrition, to discover other food, other cheap products (meals for less than 2€) and to rediscover the pleasure of cooking together and sharing meals. The workshops are run by the association's facilitators and also by dieticians several times a year.
To encourage intergenerational links and transmissionThe cooking workshop is open to young people, especially those in difficulty or who have dropped out of school.
In order to ensure that the workshops run as smoothly as possible technically and that the members do not lack anything, the foundation has financed equipment for the kitchen.
What did you get out of it?
I am delighted to have been able to " do my part "(however small) as the hummingbirdto contribute to the success of this beautiful project led by this wonderful association. As it is located in Lyon and I in Lille, I have not yet had the opportunity to go there, but I hope to go soon and maybe participate in a workshop 
Apparently I cook brookie particularly well and am willing to share my culinary secrets!
I am particularly grateful to the Damartex Group and the On Senior Side Foundation for giving us, the employees, the opportunity to invest in our jobs for these great causes and thus contribute to changing the way society looks at seniors and act together for their well-being.
For more information on the association : Home - L'OLIVIER DES SAGES