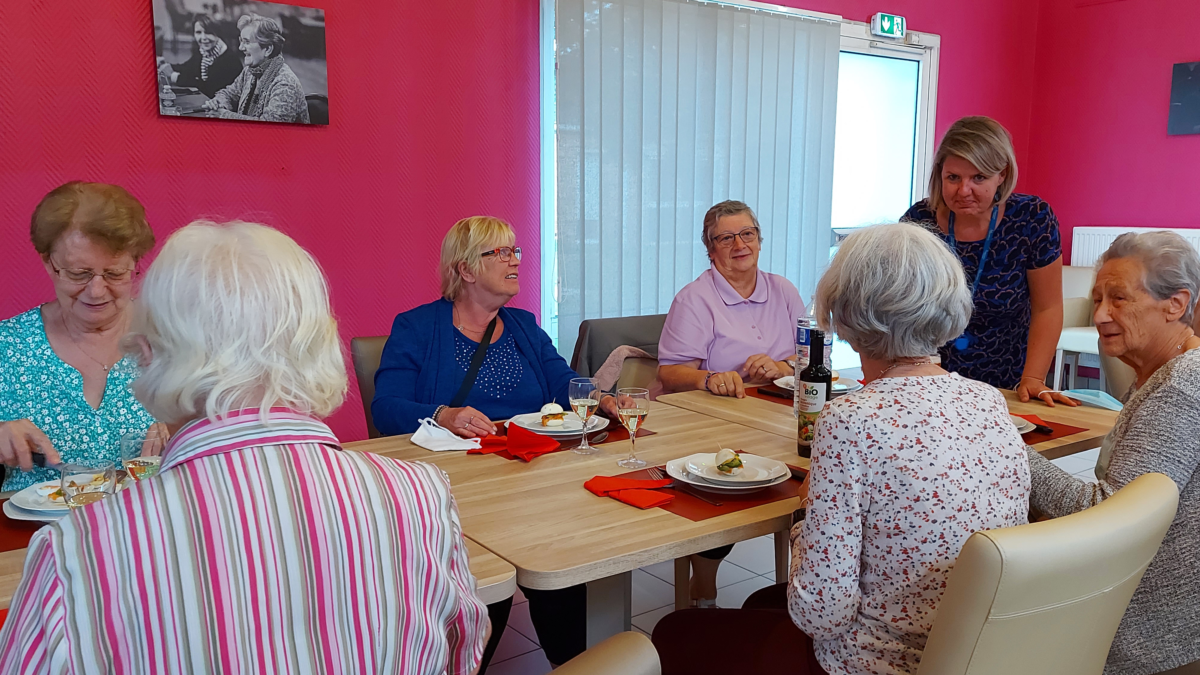 Last month, the association Repas Part'âge came to Hem, in the North of France, to visit the residence of La Marque. Cooking, meals, moments of sharing and good humour, this is the association's recipe for making our seniors happy. 
During the week of 20 September, the association Repas Part'âge enabled the residents of the independent residence to spend some time together over a meal (and its preparation).
After a vote by the residents, the meal consisted of an egg/avocado/salmon assortment for the starter, a good quiche with salad for the main course and an excellent chocolate cake/courgette for dessert.
After cooking together all afternoon, the seniors shared their dinner with a smile and joy.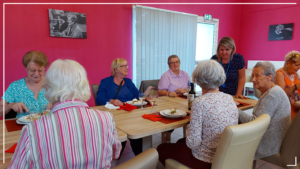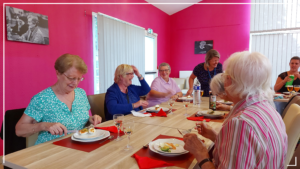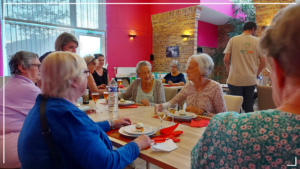 But what is Repas Part'âges?                                       
This association was born from an observation by its founder Mehdi Dutheil. During his work at the Rouen incubator, he noticed that there was an almost invisible problem: the undernutrition of seniors. The main cause of this problem is the loneliness of the elderly, which discourages them from taking pleasure in eating.
There is more pleasure in cooking for family and friends than for oneself. This is where the association comes in.
It starts with the construction of a menu (greedy and balanced) thanks to the suggestions and votes of the residents. On the day of the meal, some of them take care of the recipe, others discuss it (and some of them both at the same time) and then sit down around a big table and share a moment as delicious and tasty as the meal.
To follow and support the activities of the association, it has launched a social network: https://www.facebook.com/repas.partages https://www.instagram.com/repas_partages/