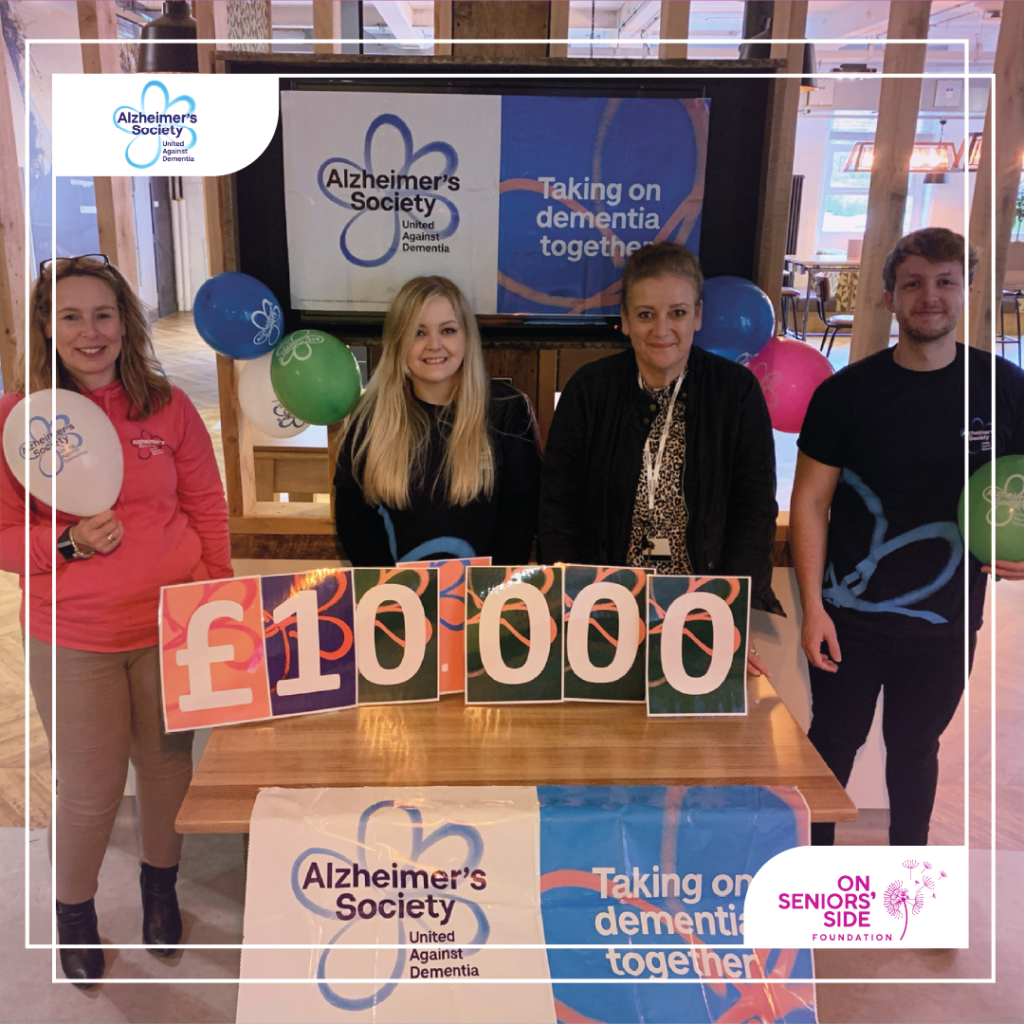 Jeanette Askin (UK)
Which project/association do you sponsor and why did you want to sponsor them?
Myself and our colleagues been actively supporting The Alzheimer's Society in an unofficial way for 18 months, fundraising via the national society's 'Elf Day' in December and running 'Dementia Awareness' courses for our front-line customer service colleagues that help us recognise how we can support customers living with dementia. It's a charity that has really touched colleagues in a big way as many people know someone affected by dementia. The Side by Side scheme is a fantastic way for us to work directly with the charity formally supporting a local West Yorkshire group of service users. This donation meant they can connect even more people who are living with dementia with Side by Side volunteers, to help them carry on doing the things they enjoy.
What was your motivation to become a sponsor of this project?
We were looking for a practical way that we could help local Seniors who are living with dementia to assist them in maintaining an independent life doing the activities they love partnered with local volunteers. We loved how the scheme matched volunteers and service users who have the same interests and how 'coming together' encourages independence, confidence and friendship. Side by Side is a new Alzheimer's Society service based in West Yorkshire that helps people with dementia to keep doing the things they love with the support of a dedicated volunteer. The service helps people get out into the community, encouraging seniors to be more active, to do an activity of their choice and keeping them engaged in society. This can be anything from joining a local social club, going to a football match or simply going out to a café with their volunteer of all ages. This extra support can make it easier for people living with dementia, who might sometimes feel isolated or find it difficult to leave their homes, to do the things we might take for granted and feel part of our local community. The service is very flexible and built around the person's needs.
Do you have an update on how the money has helped/impacted the Senior?
The donation of £5,000 has enabled the charity to recruit and support many more volunteers to help local people really live the life they want to live, enjoying the activities they love and making new friends.