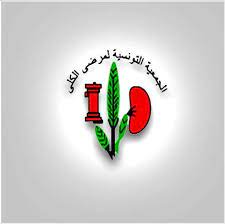 Association: ATIR
The association aims to provide material, medical and moral support to elderly people suffering from kidney failure.
Supported project 1: Fav Saving-Lives
This box is transportable, which allows operations to be performed in many regions of Tunisia where hospitals do not have surgical equipment. This will allow to save
up to 50 patients with kidney failure per year, mainly 50 years old and more, since these are the patients who find the most difficulties during dialysis sessions and develop
fatal complications because of the fragility of their blood vessels.
The Foundation has financed the purchase of this equipment.
Supported project 2: Feather
The main purpose of the project is to finance a special scale for elderly and/or dependent patients with kidney failure
. This scale will be installed in the hemodialysis unit at
Nephrology, dialysis and renal transplantation department of the CHU Rabta hospital.
The Foundation has financed the purchase of this equipment.
Project supported 3: Finance Surgery
The project consists of financing fistula and catheterization operations for the most needy patients
, aged 50 and over, of whom there are 14. These operations are not covered by the national social security fund.
The Foundation finances the care of these 14 patients.