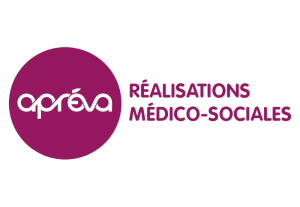 The association: Apréva Apréva is a non-profit organisation that does its best to maintain autonomy. Today, they own 7 Ehpads and mobilise the staff of their establishments to promote the well-being of seniors.
Supported projects 1 (2021): Healing through the practice of horticultural therapy
The main purpose of the project is to promote intergenerational encounters between residents and their families through the development of a therapeutic garden and to bring together the "well-being" garden of a residence for seniors in Leforest in the Pas de Calais.
The Foundation financed the purchase of a therapeutic pool to equip the garden.
Projects supported 2 (2020): Apréva has asked the Foundation twice for to be equipped with Mélos terminalsA musical terminal that allows residents to listen to songs, do blind-tests, karaoke, or other activities, and thus bring together all the residents around a common activity.
This terminal also has therapeutic benefits for people with Alzheimer's disease thanks to the many memory games it offers.
The site : https://www.apreva-rms.com